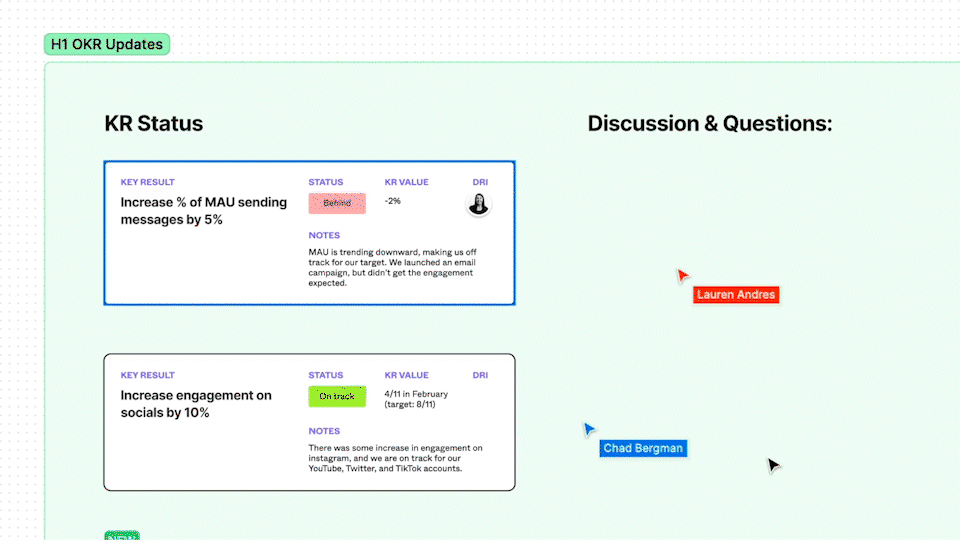 You can now embed Mixpanel across your favorite product tools like Figma, Notion, Coda, Jira, and more. Specifically, Mixpanel Boards and reports can be embedded in any third party tool that supports embedding, unlocking integrations with many apps at no additional cost.
A few ideas to get started on collaborating with data:
Add OKRs to your team hub Embed success metrics in your PRDs Check in on metrics progress for your weekly syncs
Check out more use cases in our blog (opens in a new tab).