Introducing Move, a powerful new feature that allows you to move Boards from one project to another, or one organization to another. Simply hover over the menu icon in the top right corner and mouse over "Move to" to move a Board to a new project. This feature is available on all plan types at no additional charge. Permissions for this feature are managed by group admins, who have the ability to allow moving Boards between projects, or even organizations. It's important to note that if you would like a version of the Board to stay in the parent project, duplicate it and move the new duplicate Board.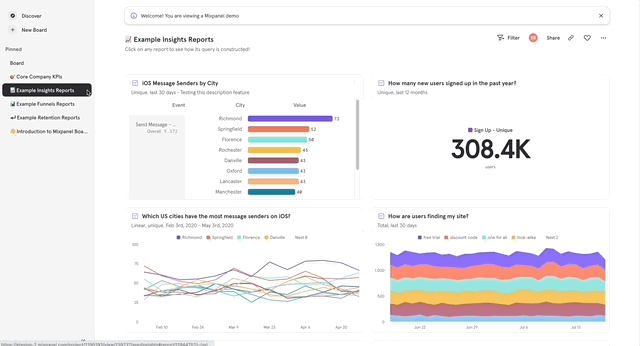 For example:
An organization has Project A and Project B that support different products and teams within the organization.
Team A has some fantastic Boards that have been well received by leadership and executives.
Team B would like to replicate these reports without having to build them all from scratch.
This is where Move comes in. With the right permissions, Team A can move copies of their Boards to Team B's project, allowing Team B to fill in their events and be up and running quickly, saving everyone time and energy.
Coming soon: moving Boards to and from demo projects, saving you even more time.