We're excited to announce that we have released a new design for Boards without data. Now when a report can't populate, it will display one of two states: a faded out sample report or a "no data" status.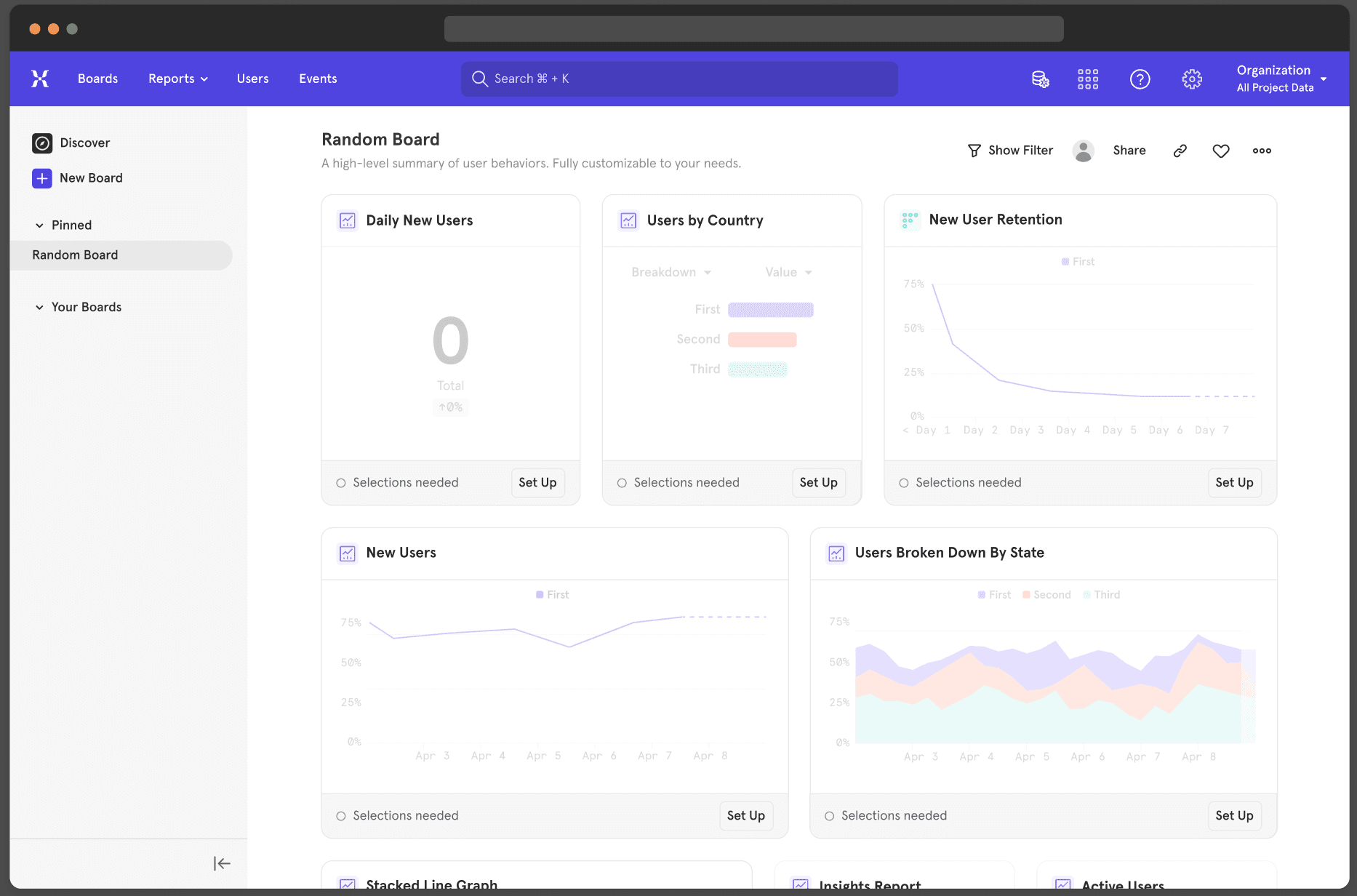 Charts that show "no data" occur when an event has been tracked in the last 30 days, but a selected filter or date range result in no data for the report.
If the report is configured with an event that hasn't been tracked in past 30 days or has never existed, the faded sample report will appear.
For example: you are an ecommerce company with a new Start Subscription event and you'd like to make a report to track subscriptions over time.
If you set up a report before this event starts being tracked, the report you create will show a faded out sample report like above.
As data starts flowing, the report will populate as expected.
If you set the date range on the report to a day where no one signed up for a subscription, the report will show "no data" because there were no subscription events tracked that day.
This change is designed to make the experiences of creating a new Board and moving a Board to a new project easier to navigate and understand. Nothing needs to be done to experience this new state - it is live for all users on all plans.