Templates are supposed to make your life easier, but we heard that figuring out how to access templates was confusing and difficult. So we've rolled out phase one of our plan to make finding templates easier, starting with when you click the New Board button.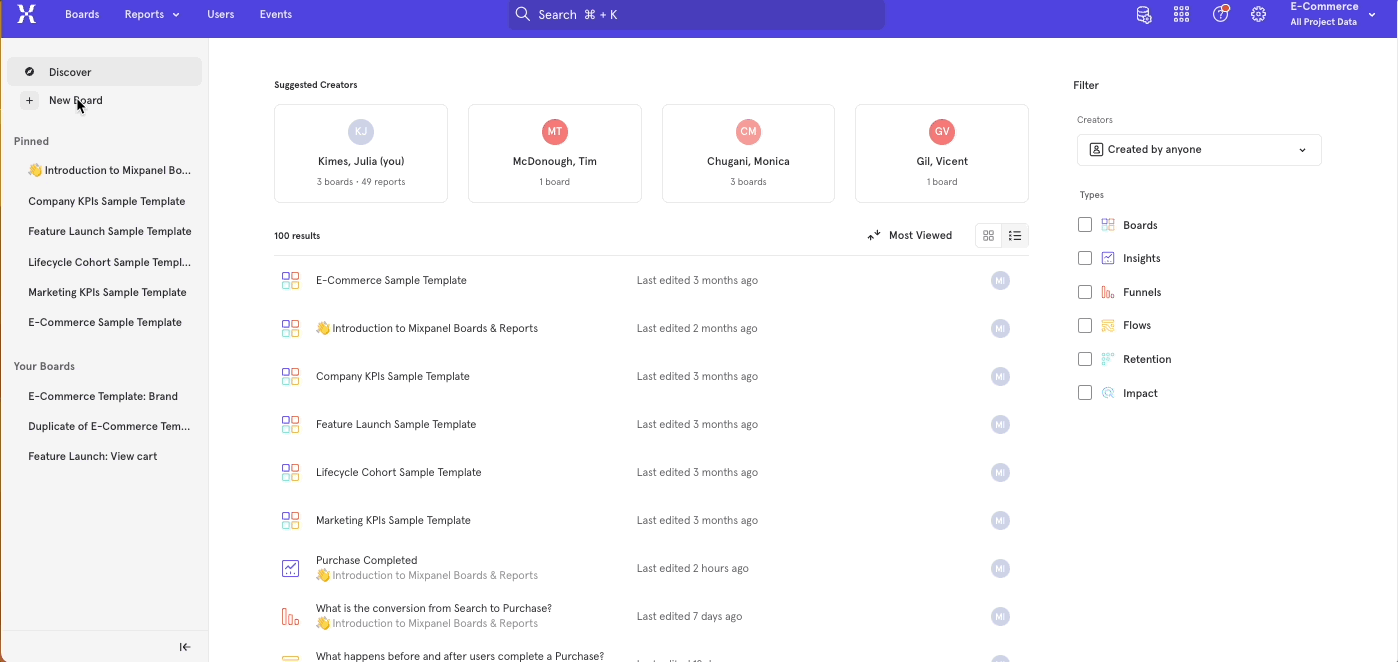 Instead of a greyed out button, you're greeted with a nice tile welcoming you to the template world. From there, you can follow the same process as before: select your template and input your events. You can start building analyses more easily with a clear entry point into templates.
Templates are available to all users on all plans and are designed for both new and power users alike. You can read more about templates in our docs (opens in a new tab).